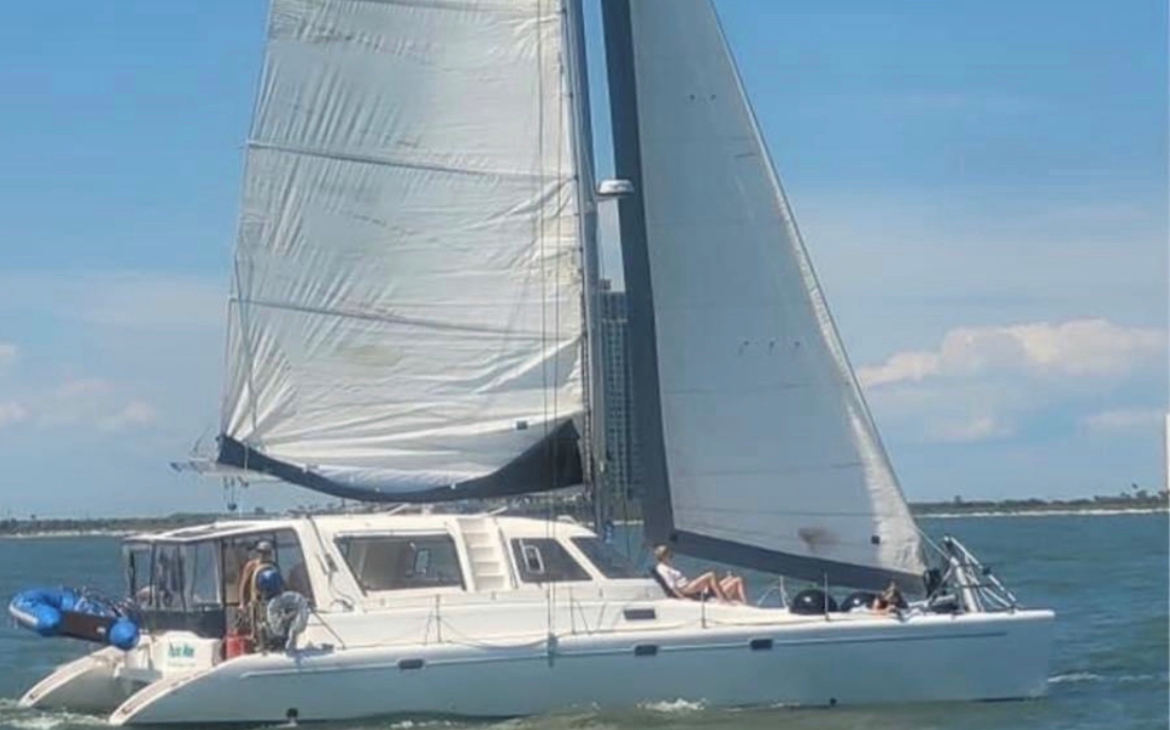 45' Catamaran Ride - Day Trip
A 3.2% will be added to your reservation
Join us on a 2-hour day cruise along the wind's path in picturesque coastal Texas. Relax and enjoy the serene sounds of wind and water while spotting dolphins and pelicans in East Galveston Bay. We'll treat you to complimentary Stingaritas and charcuterie aboard our 45 ft Voyage catamaran. Departure will take place at the Stingaree restaurant, where you can also purchase to-go refreshments and snacks before we set sail. Please be aware that this is a non-smoking tour, and boarding will commence 30 minutes prior to departure. ** $150 PER PERSON**
The scheduled time for departure is 2:30 PM, though it may vary depending on the season. For the exact schedule, feel free to contact us. We can't wait to have you on board! Reservation receipts are sent by Noreply@indexic.net. If you don't see it in your inbox, check your spam/junk folder.
Come Sail away with us!
Enjoy a two-hour sail around the bay as the winds steer our course, making each trip unique. East Galveston Bay is a fantastic destination where the sea and sunset create a memorable experience. Guests enjoy connecting with other vacationers in an intimate setting on our 45 foot catamaran, the Rosa Mae. With a group size of six, you can have alone time at the front of the boat or relax with new friends. The two-and-a-half-hour cruise includes complimentary bottled water and soft drinks. Our vessel departs from the Stingaree Dock which offers to-go margaritas and refreshments. Don't forget to try the shrimp kisses, our recommended sunset snack!
Meet the Captain
Captain Scott is a USCG-certified Master 100-ton licensed Captain. He traveled all the way to Rhode Island to sail back the perfect Catamaran for you to enjoy a delightful sailing experience in Galveston East Bay and witness the breathtaking sunsets.
Contact Crystal Beach Sailing
Crystal Beach Sailing
1120 Waterways Drive
Crystal Beach, Texas 77650

+1 (713) 882-8018